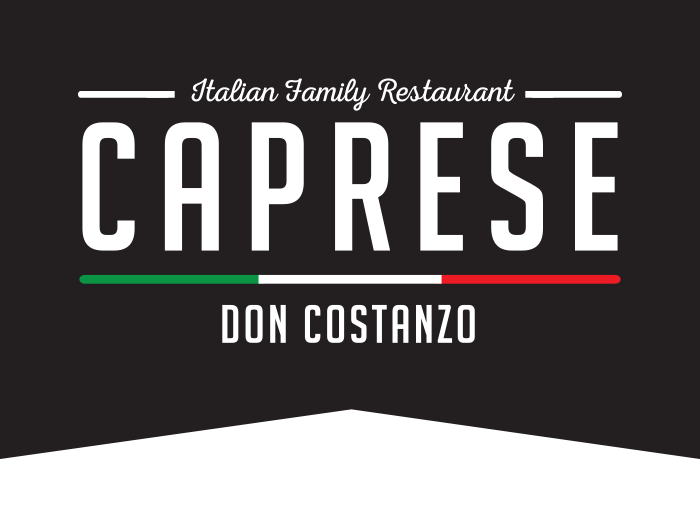 A LITTLE HISTORY
Costanzo was born on the Isle of Capri, Italy 1950. At the age of 20 he met and married a Scottish girl in Capri and moved to Glasgow in 1971 where they went on to have 3 daughters. He worked as a waiter in many of best the Italian restaurants in Glasgow and seeing his potential, was soon promoted to managing them. Quickly building up a large following, he decided to go out on his own. That is when "The Caprese" was born, in 1982.
Working all hours to make The Capreze a success paid off. That tiny basement on Buchanan Street in the heart of Glasgow became the place to be with stars of theatre and cinema, footballers and musicians all gathering at "Costanzo's". In February 2011 after 28 fantastic years, Caprese closed it's doors for the final time to make way for a shopping development and in November of the same year Costanzo reopened his new placeat 13 Woodside Crescent in Glasgow's Chsaring Cross/Park District, naming it Caprese Don Costanzo.
Now housed in the basement of a former Victorian townhouse we not only have the continued support of our customers of 40 years plus, but also a new and vibrant clientele, A perfect mix of young and old.

YOU CAN FIND US AT 13 WOODSIDE CRESCENT, GLASGOW G3 7UL
TELEPHONE: 0141 332 3070
We are easily accessed from the M8 motorway westbound cut off at Charing Cross. If you are driving, drive on to the end of Woodlands Road at Georges Road, go straight ahead until you reach the first set of traffic lights across from Sainsbury's and turn left (at the Drake pub) onto Lynedoch Street, take the first left again, go to the end of that road and turn left again. That will take you onto Woodside Terrace and Woodside Crescent is a continuation of the Terrace. Drive along and go halfway down the hill and we are located on the left hand side in the basement of No 13.
Please call us if you get lost!

ABOUT
It's a true family affair here at Caprese Don Costanzo, all of us have worked here at some point! We take great pride in who we are, a bit different from the rest. Our staff are our family or our extended family.
CONTACT
Caprese Don Costanzo
13 Woodside Crescent
Glasgow G3 7UL
Tel: 0141 3323070
Email: info@capresedc.co.uk